Hi!  Welcome to my art world.
I'm Jean Kimble.  As a practicing wildlife artist for most of my adult life, I've shown my work in some of the most prestigious national juried wildlife art shows in the country.  I grew up and lived for over fifty years in the Chesapeake Bay area of Virginia, which instilled in me a love of wildlife and our natural world.  I relocated to the Blue Ridge Mountains and upper Shenandoah Valley over a decade ago, and now work out of Front Royal, Virginia.    This brought new subject matter to learn:  the mountains, waterfalls, additional flowers and animals!  Traveling to different parts of the country and beyond throughout my life has added to my artistic enrichment experience.  I am driven to paint beauty as God created it.  No abstracts.  No fantasies.  This is my passion.
My work is Art That Takes You There.  It evokes a memory, an emotion, an experience.  It tells a story.  It's so much more than colors that match the drapes or furniture.  If you are looking for art that uplifts your spirit, elevates your soul, or captures your own love for nature and beauty, you've come to the right place!  Welcome home!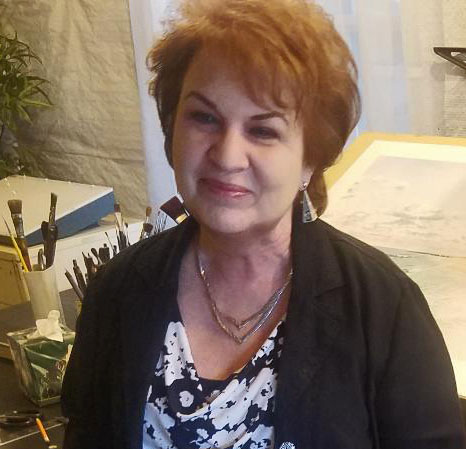 Jean Carter is something of a rarity among wildlife artists.
First, as a woman, she's working in what has been a male-dominated field. Second, her medium is unusual; she works with pastels. She describes her work as "natural scenery the incorporates wildlife…."I want them to be an integral part, to tie it all together." Her work is pastels, "which is unusual for wildlife art. I know only one other artist in the field who uses pastels…due to the name pastels are usually associated with soft color. That, Jean says, "isn't necessarily true. "I use bright colors and work tightly with them. I guess you could call my work almost photographic."
Article: Capturing Nature's Beauty on Canvas
"…I celebrated a different kind of art earlier this month at the Ward Exhibition of Wildfowl Art in Salisbury, Md…..  Struck once by the boundless beauty of nature and of the  talented works of some 150 artists from across the United States…. I could not pick a favorite among the thousands of works at the show. But high among them would have to be a painting by Jean Carter of Kilmarnock (Va). Titled "Trading the Winds", it depicts a flight of snow geese that have dropped beneath the treeline to struggle against unfavorable winds, set against a stormy sky. It combines drama, power, conflict and beauty — epitomizing what art is about".